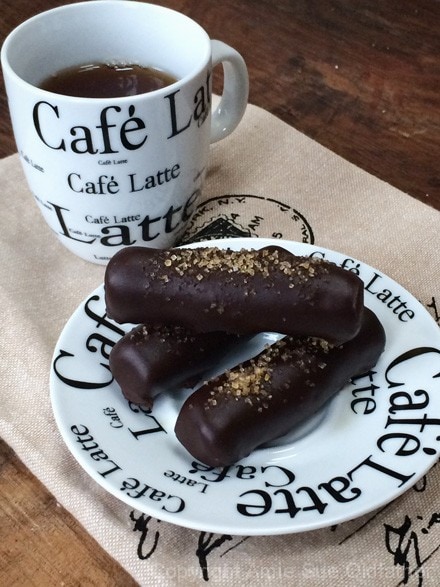 There are different types of cinnamon and the one that you use makes can markedly change the taste of a recipe.   You will commonly find Cassia cinnamon in the local grocery stores. It  is less expensive and a bit spicier and more pungent. It is therefore preferred in exotic meat dishes, curries and other savoury foods.  It also has a darker color then ceylon cinnamon which is my favorite and the only one that I will use.  It has a lighter, sweeter and more delicate flavor.  This cinnamon has a more delicate and complex flavor, with citrus, floral and clove notes.  Ceylon cinnamon is sometimes called true cinnamon. It is of course more expensive.
I never used to be a cinnamon snob, but I am now.  A few years ago, I went through an apple phase.  I was craving them and eating a couple a day.  I would slice them up and heavily sprinkle on the cinnamon.  Somehow in my spice drawer I had ended up with two different bottles of cinnamon.  I never thought much about it but soon started noticing a big difference in taste.  That is when I started my research.   I encourage you to try the two side by side and see what you think.  You usually won't find ceylon cinnamon in the standard grocery store, unless they have a gourmet foods section.   If you pick up a bottle of cinnamon and it doesn't read "Ceylon"…. it will be the Cassia version.  After plenty of research and testing several brands, I have come to enjoy the Organic Frontier Cinnamon brand.  I buy it by the pound because… yes, I do use a lot of cinnamon in my life.  :)
The chocolate coating that I used in the recipe worked beautifully but do take note that it will soften if kept at room temperature for too long.  I store mine in the fridge until ready for eating.

Ingredients: 
yields 22 cookies
Cookies:
Chocolate drizzle:
1/4 cup cold-pressed coconut oil, melted
1/4 cup raw cacao powder
1/4 cup maple syrup
Sprinklers:
Preparation:
Cookies: